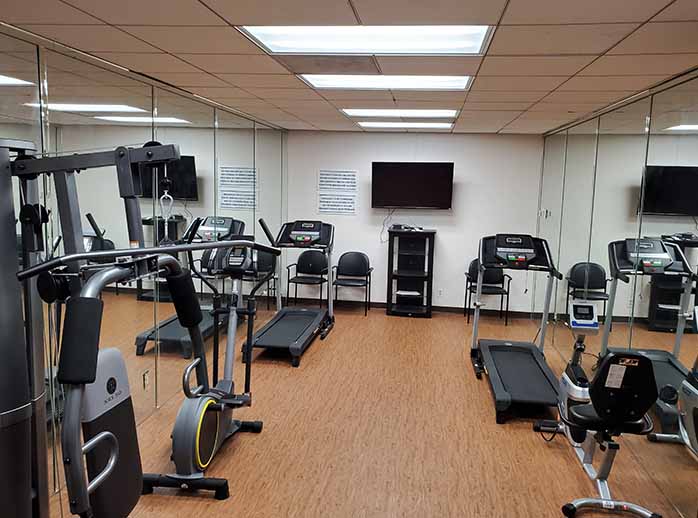 Over a decade of purchasing, flipping (double escrow) of commercial properties in multi states with little or nothing down. Long distance management system for you to learn in order to manage any property in any 50 states (coast to coast). Syndicating properties with minimum requirement of SEC. Seller's and bank references for verification. The material that you are about to learn could be obtained from consultants and other companies as well. The only difference is "my track records, references and real stories – I did it, you can too"
J. Wright / California Retail Properties Corp
Resume and management experience as of 3/2021
California Retail Properties Corp., is a management arm of several entities that own multiple commercial properties and developments in multiple states and manages them, long distance.
LongDistanceManagement.com is a newly built web site that will be engaging in teaching commercial property owners to manage their shopping centers, office buildings and malls coast to coast and up to 3,000 miles away.
We are a unique national management and leasing consulting company, mainly for our own properties. Our team sets up a system to reposition mix zone commercial and residential properties for the highest and best use (redevelopments) including but not limited to setting up an on-site management, creating websites and certain phases of improvements.
An on-site general manager(GM) runs the daily activities of any location and reports directly to the comptroller, director of leasing and collection department at the headquarter in Torrance California. The business owner(s) and prospective tenants can access the GM six days a week on any issues related operation consisting leasing, maintenance requests and rent collection.

Our website will not only bring prospective tenants, but also promote the businesses which gets updated daily. Prospective tenants can view the vacancies and submit inquiries and applications online. We run a very tight shift and strive to have a 100% occupancy in most properties.
We believe that, if existing tenants are not happy with the property management, there would never be any prospective tenants. We also believe that unless the tenants are spoiled, there will be a time that they will move out. We further believe in building amenities that are not offered in the community in order to attract more prospective tenants.
Although we cooperate with national brokers on commission payments to lease the vacancies, we occasionally use outside brokers to bring new tenants, but we do not exclusively use them to lease the spaces.
We reposition Shopping Centers, malls and office buildings to have out of the box businesses. We target Restaurants, Sport Centers, Religious Facilities, Entertainment Industry, as well as pro e commerce businesses to lease in our properties. We cater to low to medium size of businesses (recession proof) to either have a startup or business expansion. We seek unusual ways to bring traffic to office buildings, shopping centers and malls.
The property prior to being placed into service will be renovated from both the interior/exterior as well as the marketing standpoint and façade. Any obstacles that decrease the visibility will be removed (in one project we have taken out as many as 23 trees up to 70 feet tall). The property will be redeveloped with pylon, monument and directional signs at all the entrances. The façade will be changed both on the outside and the inside. We are very aggressive in marketing covering billboards, radio ads, local newspapers and social media ads.
Repositioning malls (brick and mortar) and redeveloping it after Covid -19 is our main forte. As the retailers such as Sears, Target and JC Penny will go out of business, we either retrofit or redeveloped the location with recession proof types of businesses that are pro sport, pro education and pro activities in order to invite the general public to get out of the house and utilize them.
Depending on the property, we add multiple amenities such as a conference rooms, gym, exterior gazebo, lounge and break room. The usage of the amenities are free of charge.  We believe in creating an atmosphere that is healthy to work at, and at the same time stress free. All maintenance requests of the businesses is in writing and has a twenty four hours turn around.
We set up annual networking dinners for the business owners to get to know each other and new tenants, mingle and present their business models. We like to create a "no stranger" environment so that the business owners do not feel like strangers walking down the hallways or the parking lot.  We have a much less turnover due to the friendliness, amenities and the level of service that is unmatched in the industry.
As a developer and national management firm we believe that development, management and leasing go hand in hand. You can engineer a product but if it cannot be built in manufacturing, what is the use? You can develop or redevelop a property but with no on and off site professional management, it will fail. We have managed and we still manage multiple national tenants and governmental agencies such as the County of Fresno, Family Dollar, Subway, V F Outlet, Dress Barn, Kitchen Collection, Bon Worth, Maurices, Leggs Hanes, Vitamin World, Rack Room Shoes, Pet Supply World, Uniform Destination, Beall's outlet, Planet Fitness, Avis / Budget and an Antique Mall plus many others.
Depending on the project, we create one or multiple "Event Centers" or a "sport complex" that can accommodate up to few hundred or even thousand people, mainly for weddings, functions, meetings, birthday parties, large events, conferences, and sport activities at regional and national level. The events bring in the flow of traffic and revenue that helps the businesses and increases profitability.
Since we have an out of the box mentality, we meet the challenges of the local people and offer them services that is unmatched in their local area.
We have gone as far as placing large churches in the malls and mixing local and national tenants to help each other for customer satisfaction. We often request comments from our business owners and pay a lot for referrals for new businesses.
Shopping Center / Malls Ownership / Management 1997 - Present
California Retail Properties Corp. is based in Torrance, California and has owned and managed multiple apartment buildings in Los Angeles basin areas comprising over thirteen buildings of 550 residential apartments. We repositioned and manage the following shopping centers, office buildings and malls that covers approximately 1.0 M sqft in multiple national cities including Jackson – Mississippi, Crossville – Tennessee, Birmingham – Alabama, Selma – California, Irvine -California, Rancho Palos Verdes – California, Titusville – Florida and Torrance – California.
Pyramid Medical Office Park (Our Headquarter) Purchased 2014
A 27,500-sq. ft. of office building located at 22939 Hawthorne Blvd in Torrance CA. 100% occupancy. This is where the corporate office for the entire operation located. Ownership entity is "Pyramid Office Park, LLC"
This property was purchased 100% financing, using a bridge loan to purchase and renovate and refinance of the Mississippi property covered the down payment needed to complete the transaction. In a twenty seven thousand square feet (27,000 Sq ft) office building in Torrance California, I decided to create just more than an office building where you typically walk into a long hallway with similar spaces, opening doors to the left or right and seeing the same boring spaces with no character. The building has been used as a Chinese bank (one user with forty tenants). The building sat vacant for several years mainly because the broker could not find an end user and no one wanted to take the undertaking of slicing the pizza. I spent some times during the due diligence period by obtaining the keys temporary to see how I could slice up each one of the three (3) floors. I wanted to have a reception area on the first floor with a unique set up totally different than any other buildings in the area including but not limited to a conference room, a break room and a lounge with a view. I created every one of the thirty (30) spaces different. It took three (3) months to finalize my creation including ADA compliance. The idea was to spoil the tenants to stay and continue extending their leases. At completion in second quarter of 2015, each space was completely different than the other. Some with balconies and others with view. Some with windows and some without. On December 3rd 2014, the property was appraised at $5.6 M. On June 11, 2015 the property through the first refinance was appraised at $9.150 M ; In May of 2017, the property was re appraised for $11.950 M www.PyramidOfficePark.com
Harbor Cove Plaza Purchased July 2017
28924 and 29000 S. Western Ave, Rancho Palos Verdes, CA 90275 A 50,000-sq. ft. of office building. A midrise and two-story class A building on the boarder of San Pedro and city of Rancho Palos Verdes with professional and medical offices. It is a new acquisition on July 18th, 2017. www.HarborCovePlaza.Com
A sixty five year ground lease was purchased with two cell towers on top of the midrise and later sold to cover the original down payment.
In a fifty thousand square feet office building (two separate buildings combined) in Palos Verdes, California, the large vacant spaces were totaling over twelve thousand (12,000 Sq ft) and the demand was averaging under one thousand Square feet and less. I visited the neighboring buildings and I could not believe that some buildings had the whole floor of nearly ten thousand square feet still vacant for years and waiting for the big catch of finding national tenants. I did not want my building to have the same problem. In this case, instead of putting up walls, I used twelve footer white plastic moldings in several large spaces to show possible future walls before actually putting up the walls. The moldings were simply placed in large spaces identifying the number of offices. The doorways were also identified. The idea was to give the prospective tenants as to where the walls of their new space would be and how they would enter and exit their space. As the spaces were being showed, the prospective tenants had the right to move the moldings back and forth to show the future walls would be and once they decided to go with the finalized floor plan, we would measure the space and apply a fifteen percent (15%) load factor and signed the lease and once the deposit was made after the lease was signed, the space would be ready less than a month. The prospective tenants in a way were building their own office. They would show up during the construction, taking pictures and finally move in. In May of 2017 the property was appraised at $8.5 M "As Is" and $13.1 M "stabilized".
Irvine Business Center Purchased 10/2014
This eighteen years ground lease was purchased at $900K in 2014 and sold at $1.6 M in 2019 after it went through "artificial appreciation".
A 40,000-sq.ft. of office building located at 2101 and 2091 Business Center Drive in Irvine CA. Presently at 100% occupancy. Escrow closed in October 2014. The ownership entity is "California Retail Properties LLC"www.Irvinebusinesscenter.net
Selma Plaza 3726 – 3880 McCall Ave, Selma CA 93662 purchased 2/2010 Sold 10/2017 to purchase Titusville Mall
This property was purchased with zero down at $3.9 M in 2010 when it was upside down due to mismanagement, when the valuation was around $3.0 M. Through artificial appreciation and repositioning of the property in seven years it was at 100% occupancy when it sold.
A 100,000-sq.ft.shopping center near Fresno, California. Purchased in 2010 at $3.9 M with 48% occupancy. Within 5 months, the Town & Country Market left due to financial problems and Dollar City lease ended with no renewal. Within two months, we placed a "pro Hispanic Supermarket" in a 23,000 ft AND a national tenant "Family Dollar" in a 10,000 ft on a NNN. At the present time the center is 100% occupied. The property sold in December 2017 at $7.5 M and the equity was exchanged through a 1031 with the property in Titusville Florida. www.selmaPlaza.com
Jackson Square Promenade2460 Terry Road Jackson MS purchased 2/2010
This property was purchased in 2010 with a lease with option to buy and $50,000 option. The security deposit credit covered the option money and after artificial appreciation and repositioning the north side of the mall (240,000 Sq ft), from just 12% occupancy, it reached seventy five percent occupancy. It was refinanced in order to exercise the option and fee simple interest.
A 327,000-sq.ft. "Largest Regional Mall" in Jackson, Mississippi. 7.5 Acres of improvement over 37 acres of landwas purchased at $1.5 M under our master lease (with an option to buy with $50K option money) from February of 2010 through January 2012. This open mall is the largest open mall in Jackson, MS., in between two freeways (I 55 and I20) with a mile of freeway visibility. The mall was partially shut down from 1980's with only two tenants in business. The mall was purchased in January of 2012. Through long distance management, the mall has gone through major renovations including developing 56 parking islands and trees, creation of 48 leasable spaces from 150 sq ft of office / retail to 40,000 ft still under redevelopment. The present occupancy was at 60% and growing. The mall has 18,000 ft of office / retail and an event center (Galleria I) expanding to additional 24,000 ft of additional five meeting and function rooms for weddings and events (Galleria II). The property was appraised on November 21st 2011 at $4.1 M ; Property was reappraised in August of 2013 at $5.550 M ; Through a refinancing, on October 20th, 2014 the property was appraised at $5.6 M and the final appraisal in June of 2017, the property was appraised at $7.450 M "As Is" and $8.4 M "Stabilized" .The property was sold in March of 2019 to a top executive in Face Book. www.JacksonSquarePromenade.com
Crossville Outlet Center 228 Interstate Drive Crossville TN Purchased 11/2014
This property was purchased with no down payment to the seller, however a principal reduction of the existing loan was made to lower the loan principal amount so the property could debt service. The owners were in farming business and had no experience to run a mall. I also had no experience of running an enclosed mall in 2014 but through multiple tenants meeting, their needs were met in order to refinance the property and pay off the loan. The main part of the artificial appreciation were multiple billboard on I 20 between Nashville, Knoxville and Chattanooga in addition to creation of an event center plus replacing all garage door types to regular glass shop door entrances.
A 152,000-sq.ft. of shopping mall, in Crossville, Tennessee, was purchased in 2013 at $3.5 M. It is situated at Exit 320 off I 40 between Nashville and Knoxville Tennessee. The national tenants such as Vanity Fair, Dress Barn, Bon Worth, Van Heusen, Vitamin World, Kitchen collection, Kasper, Uniform Destination, Subway and many others presently operating in the mall. Since the mall has been purchased, the interior renovation such as painting and subdivision of larger spaces including tenant relocations has been done. Presently the exterior façade such as remodeling the exterior and landscaping is underway. For further information. property was sold in September of 2019 at $4,375,000 www.CrossvilleOutletCenter.com
Parkway Square 1240 Center point Parkway Birmingham Alabama purchased 2008 and sold 2012
This property was purchased AT $900k due to mismanagement along with another Mississippi property from the same seller in California due to health reasons. The challenge was to reposition it even though it was not on a signalized intersection. Artificial appreciation covered a brand new façade and pylon and directional signage and as normal an onsite management with a web site.
Shopping Center with 37,000 ft of leasable area in Birmingham Alabama was purchased in 2008 with 55% occupancy at $900 K. Through "Long Distance Management System" the center went through an exterior and interior renovation and finally sold in October 2012 to a buyer from Vancouver Canada at $1.5 M. Unfortunately this investor did not follow our instruction to follow the same management system and finally the property decreased occupancy below 40% and sold under $500K The buyer has had no real estate ownership or management experience in Canada or United States. Please see www.ParkwaySquare.com
Desoto Plaza 1219 Main St. Southaven Mississippi purchased 2008 and sold in 2017
This property was purchased AT $1.0 M due to mismanagement along with another property in Birmingham Alabama from the same seller in California due to health reasons. The challenge was to reposition it with lots of vacancies even though it was not on a signalized intersection. Artificial appreciation covered a brand new façade and pylon and directional signage and as normal an onsite management with a web site.
Shopping center near Memphis Tennessee with 60,000 ft of leasable area was purchased in 2009 with 40% occupancy at $700K. Through "Long Distance Management System" the center was revamped including on site manager. "What you have done in 60 days was not done in 20 years" according to Mr. Jerry Gay (the original builder / owner) that sold the property. Property sold at $1.4 M five years later. Please see www.DesotoPlaza.com
Titusville Mall (Formerly Sears Town Mall) 3550 S. Washington Ave Titusville FL
This property was a 1031 exchange upleg after selling Selma shopping center that was purchased with zero down A 260,000-sq. ft. shopping mall that used to have Sears inside on a 22-acre property right on US. 1 facing Indian river, Cape Canaveral, Blue Origin, NASA, Boeing and Space-X, and soon "Space Force". This town is the second fastest growing town in USA. The mall is being redeveloped to a mix zoning commercial, residential and hospitality.
As of December of 2020 the property is going through zone change and entitlement for a 170,000 Sq ft of power center that would include a sport complex, Planet Fitness, antique mall, Cinema plus multiple other national tenants. A 153 room hotel, 206 garden style apartments and 120 independent senior living and also 12,000 Sq ft Restaurants.
Hotel Operation: I have been involved in several hotel operation in Las Vegas Nevada and Redondo Beach California in addition to the approval of Clarion hotel in Summerset Pennsylvania. I am familiar with the front desk operation and POS and reservation system. I have negotiated multiple contracts with the airlines and government for placing clients in low seasons. I am fully familiar with food and beverage in restaurant operation. I have hired GM as far as Hong Kong and syndicated hotel projects. Titusville Mall Choice hotel will have an observation deck over the 7th floor with full view of the rockets being launched.
Website developments: are a part of managing a center or a mall. We have a group of developers and designers and customer service to build websites and optimize them to be on top of search engines. Presently we have over 350 domain names mainly in Christian Dating and social media.
Education: BS Degree in Mechanical Engineering – University of Oklahoma December 1978; BS Degree Aerospace Engineering – University of Oklahoma December 1980 ;Private Pilot License – May 0f 1985
RECOMMENDATION LETTERS FROM LENDERS AND PAST SELLERS AND BUYERS, UPON REQUEST
Jesse Wright
California Retail Properties Corp.
22939 Hawthorne Blvd, Suite 100 Torrance, California 90505
Office: 310 465 0311; Cell: 877 337 6869; Fax: 310 465 0031;